MEET OUR DOCTORS
Dr. Anderson has been a part of our team since 2010. After graduating with a Doctorate of Veterinary Medicine from UC Davis in 2001, Dr. Anderson has been passionate about providing trusted care and guidance to his clients to help achieve their pets' best health. Dr. Anderson enjoys time with his wife, cooking, listening to great music, creating pottery, and fly fishing when not in the clinic. Dr.  Anderson also enjoys spending time with his two Bernese Mountain dogs and retired Peruvian Paso horse.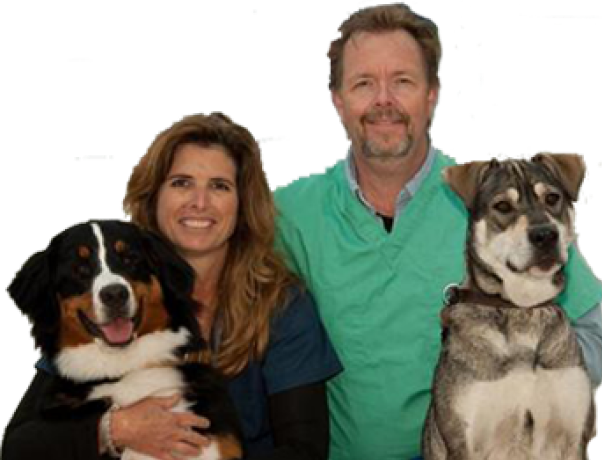 DOCTOR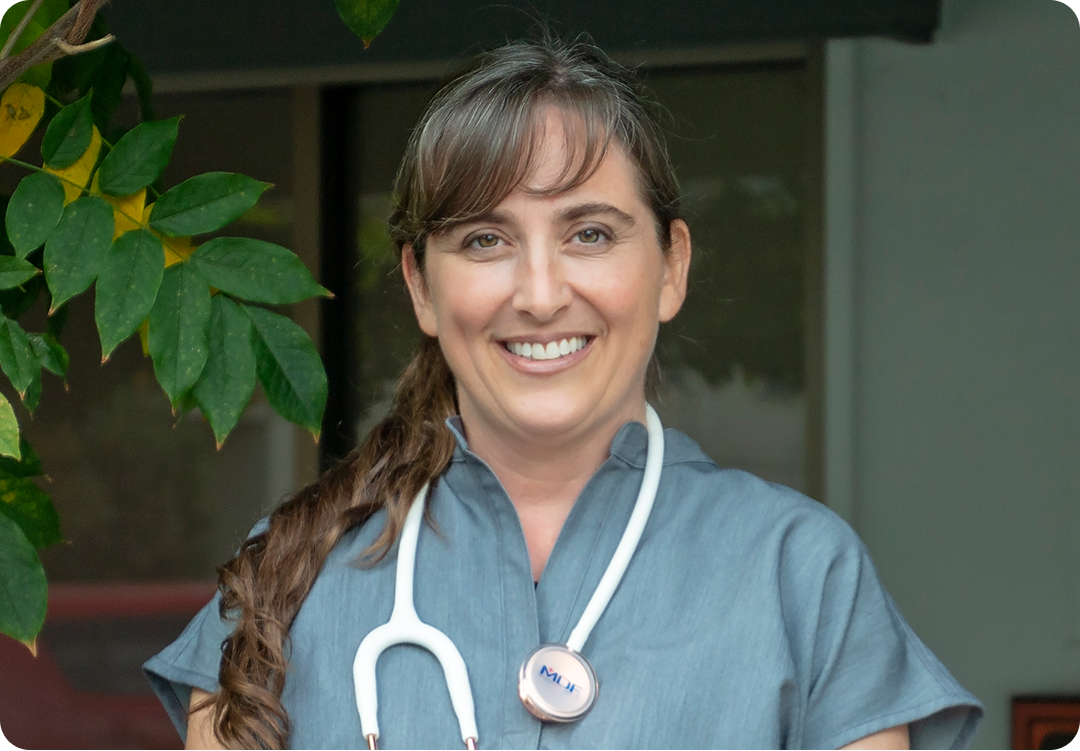 Since graduating from UC Davis with a Doctorate of Veterinary Medicine in 2003 and a Ph.D. in Infectious Disease in 2007, Dr. Galin developed extensive experience in general and emergency veterinary medicine. In addition, she has many years of research at the University of California and Stanford, which allows her to stay current on the latest veterinary research. 
Dr. Galin returned to clinical practice because of her deep-rooted passion for helping those in her community. She offers natural, holistic remedies that complement the most cutting-edge treatment options available in the industry today. 
Dr. Galin loves spending time with her family when not in the clinic. She loves dogs, having shared her life with two for the past 16+ years. Sadly, she lost both of them over the past two years and may adopt again in the future. At present, Dr. Galin enjoys caring for her chickens and saltwater fish. She looks forward to continuing the outstanding care and legacy Dr. Anderson created at the clinic that our patients have grown to love.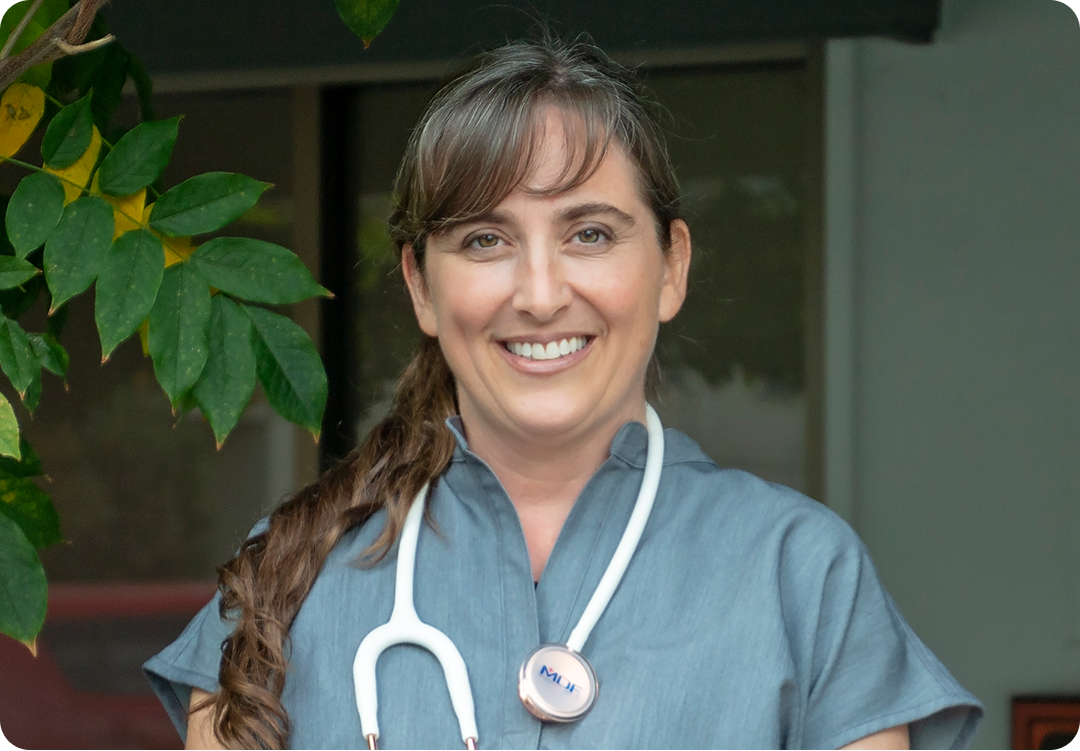 DOCTOR
Dr. Kaisa Young enriches our clinic with a world of experience, having lived across four continents before joining our team in 2022. She has roots in the vibrant city of Helsinki, Finland. She brings a unique blend of global insight and academic excellence to our practice. Dr. Young graduated with high honors in Neurobiology from the University of Maine and earned her veterinary doctorate from the University of Pennsylvania. Her professional journey includes nineteen years at her own small animal hospital in Fremont, CA, where she developed a reputation for compassionate care.
Back in California, Dr. Young's dedication to veterinary excellence and genuine service shines through. She relishes the coastal beauty of Monterey Bay alongside her family and her trio of dogs: Sammy, the lively terrier; Bomber, the graceful retired Greyhound; and Isla, the distinguished Deerhound. Dr. Young's vast experience and heartfelt commitment to animals and their owners are fundamental to our clinic's spirit, ensuring every pet is welcomed with love and the highest standard of care.
REGISTERED VETERINARY TECHNICIAN
Lori is a Registered Veterinary Technician (RVT) and has been a part of the team since 2009. Lori and her husband, Dr. Karl, were the previous owners of Animal Hospital at Mid Valley. She attended VASE for her RVT training and has a long-standing love of animals. Lori owned an equine training center for over 20 years, where she trained Peruvian Paso's. Lori enjoys playing golf, going for hikes, and skiing in the winter in her spare time. Lori believes in providing exceptional care and showing compassion to every patient she encounters. Both Lori and her husband, Dr. Karl, will continue to provide compassionate care to our patients through our new telemedicine service.
REGISTERED VETERINARY TECHNICIAN
Michelle has been a part of our team since 2021. With many years of experience, Michelle is full of knowledge to help all of our patients. She has two dogs, one cat, and a dove named Doug. She has also been active in horse rescue and care since 1993. In addition, Michelle enjoys art, writing, gardening, traveling, and helping fundraise for non-profit organizations in her spare time. The closeness of staff and patients has always touched Michelle. She is so excited to be a part of the team!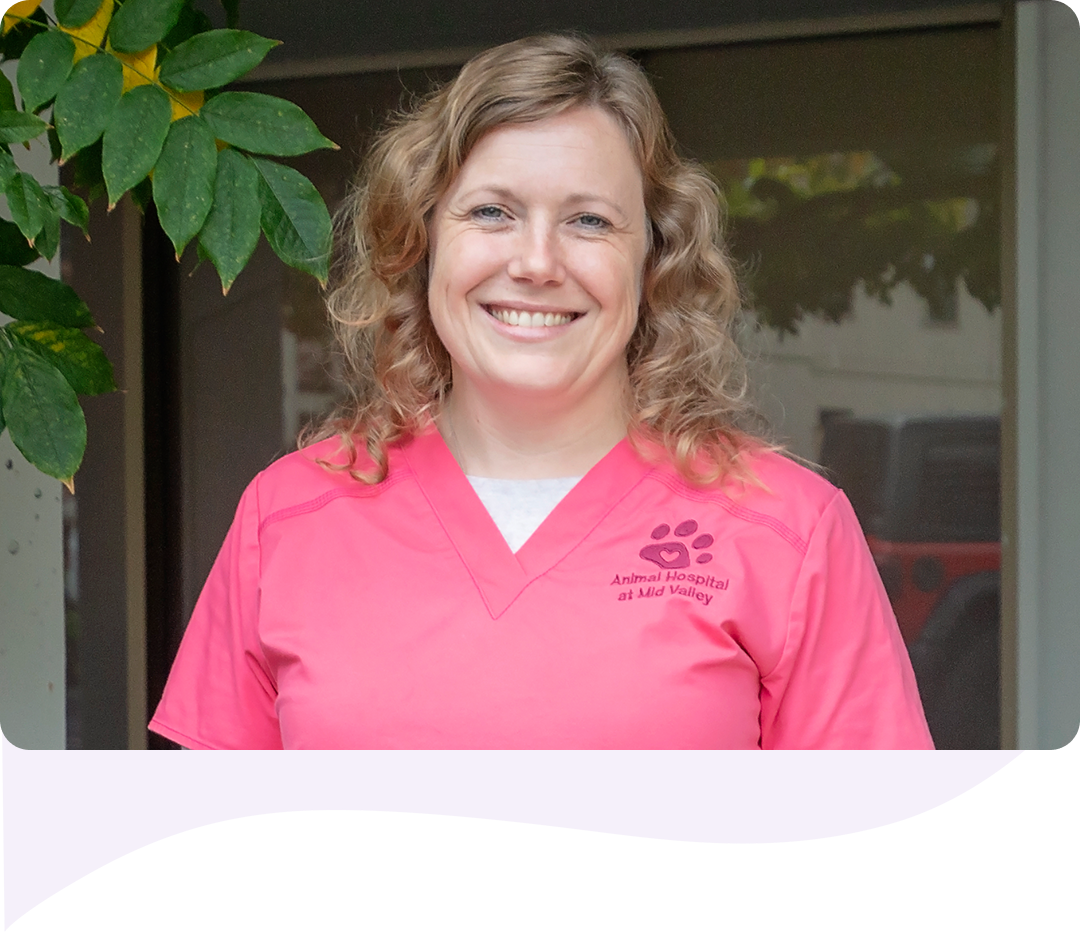 VETERINARY ASSISTANTS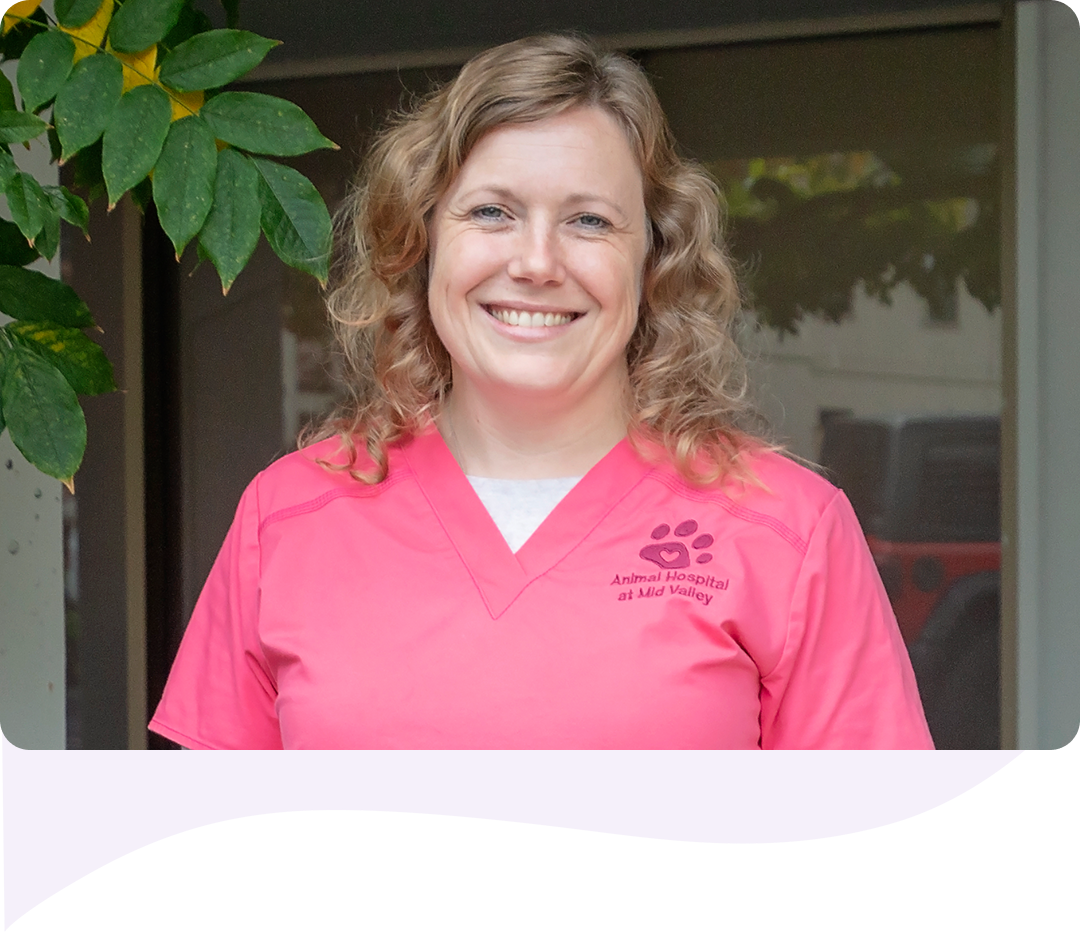 A trusted team member since 2006, you will find Rachael serving as both a Veterinary Assistant and Receptionist. When not interacting with pets and people in the clinic, Rachael spends time with her husband and three Cardigan Welsh Corgis. You may also find her crafting, reading, and hiking in her free time. Rachael is currently pursuing an education in Veterinary Hospital Management with aspirations of becoming a Practice Manager.
VETERINARY ASSISTANTS
Sameya Fitzgerald-Mijangos
Sameya is an upcoming graduate of Central Coastal College and has a big heart for all animals. She looks forward to meeting the patients at the clinic, furthering her understanding of the industry, and gaining new hands-on experience. She loves learning new skills to better serve the animals at Mid-Valley Animal Hospital. Sameya believes caring for good people is great, but caring for their companions is even better! 
VETERINARY ASSISTANTS
Chrissie joined our team in 2019 and feels lucky to work with such a wonderful team. As a Veterinary Assistant from Central Coastal College, Chrissie focuses on learning more each day to help make sure you and your furry friend have the best experience possible. In addition, Chrissie loves to spend her free time hiking, hanging out with family, with her dogs Coco and Gatzbee, and cat Taz.
VETERINARY ASSISTANTS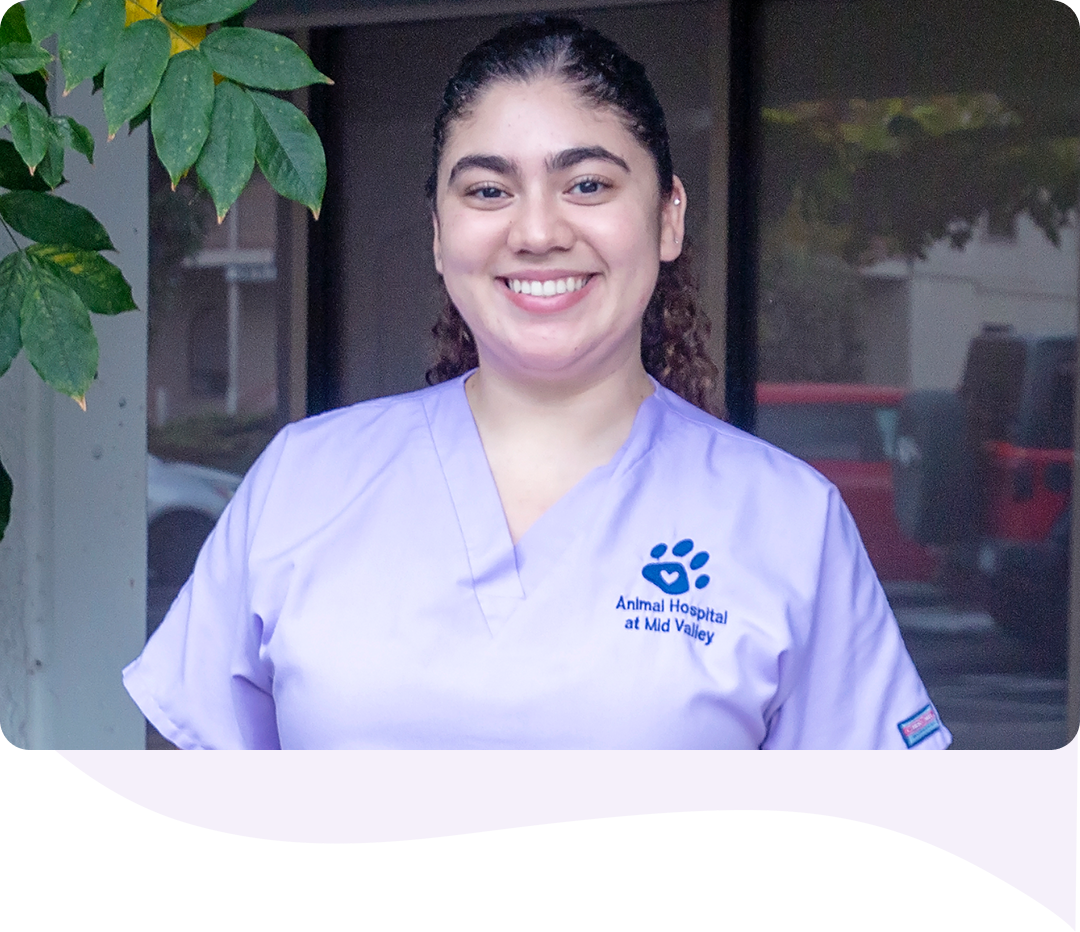 Lauren has been part of the team since 2020 and is a graduate of the Veterinary Assistant Program at Central Coast College. Lauren is passionate about her industry and excited to expand her knowledge further. She hopes to become a Vet Tech one day. Outside of the clinic, Lauren loves to go on hikes, explore new places, try tasty new foods, and spend time with her two small dogs.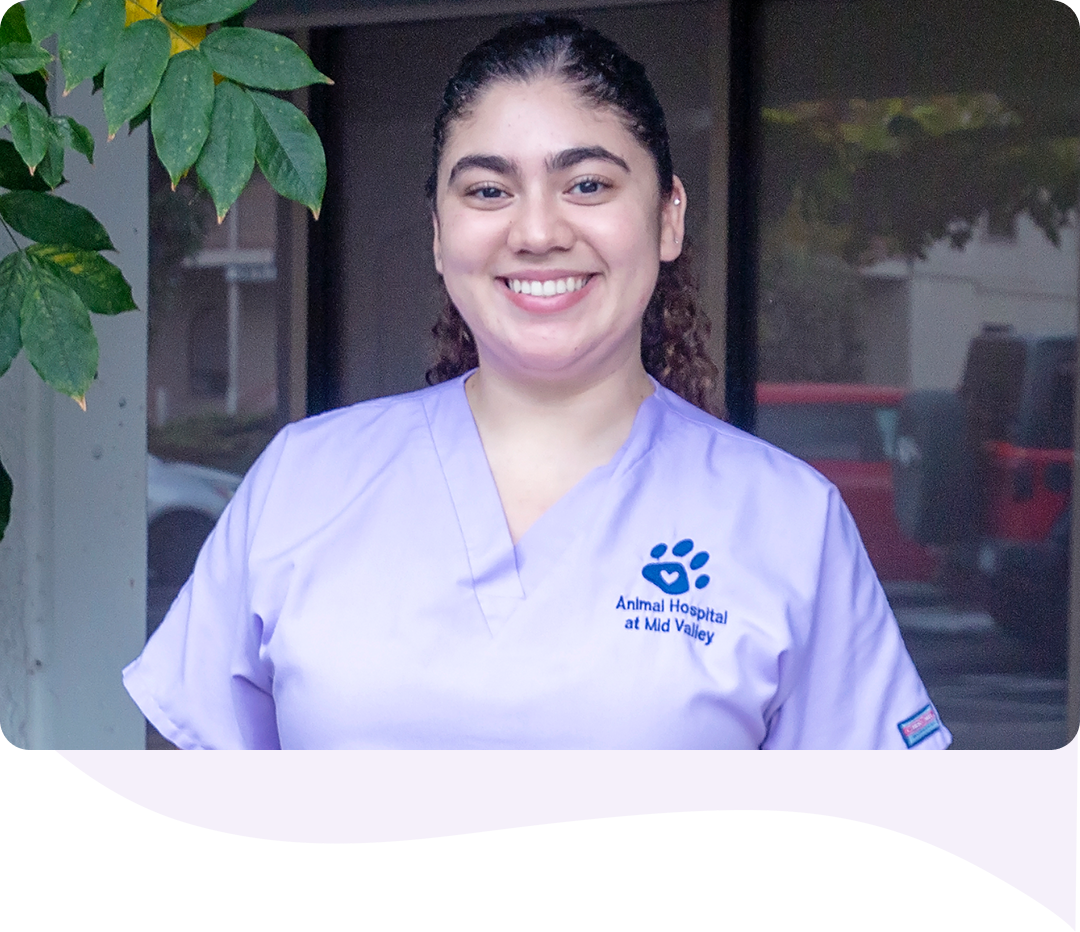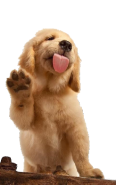 Book an Appointment